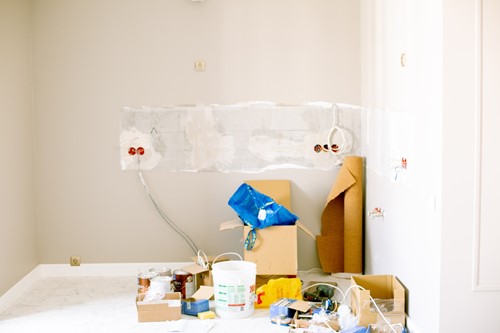 Basements with unfinished walls can make this part of a home an unpleasant and uncomfortable place to be. Wall finishes for basements offer a way to turn these areas into comfortable and functional spaces. When you have finished walls in your basement, you and your family can get more use out of this part of your home. Whether you plan to use it as a game room, home theater, workout room or something else, it's important to understand what to do and what not to do when finishing basement walls. The following tips can help you learn more about this process.
Pull a Permit if Needed
Check your local rules on finishing basement walls in case you need to pull a permit. You might not need to if you're sealing basement walls or painting them. However, you'll likely need a permit if you need to construct new walls inside your concrete basement walls. You might also need a permit if you plan to add any plumbing or wiring in your walls. Pulling a permit if it's needed is important to do, so that you don't risk running into problems later on. For example, you might have trouble selling your home if you did this type of work without a permit when you should have pulled one.
Choose Construction Materials for Basements
When choosing materials for finishing basement walls, make sure you select ones that are specifically designed for use in this part of your home. These materials are typically resistant to rot and moisture, making them better options for basement environments. For example, you can use treated wood with concrete walls, or use drywall that's made to be resistant to mildew and moisture. If your finished walls will have insulation, choose rigid foam board insulation rather than fiberglass batt insulation, which is vulnerable to moisture damage.
Avoid Finishing Walls in a Damp Basement
If your basement is damp or has moisture problems, you'll need to correct this before finishing the walls. Depending on the problem, you might need to use a sealant on your walls or have a drain installed under the floor to prevent leaks. Once your basement is dry, you can work on finishing the walls.
Plan for Pipes and Wiring
What should you do if you plan to build new walls when pipes are in the way? The easiest solution is to leave the pipes where they are and build your new walls on the other side of them. While this reduces the amount of interior space you have in your basement, it's a less costly and complex solution than having to reroute these pipes. If you're going to need new wiring in your walls, have a licensed electrician handle this task.